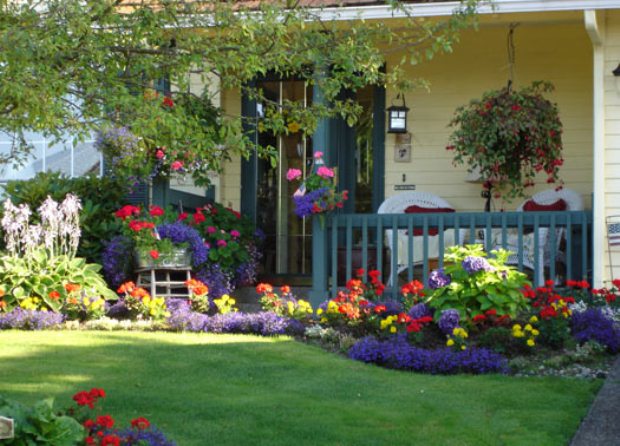 My love affair with roses began long before I was a teenager and guys started noticing me. More than the bouquets given by my friends, the roses grown in the backyard have always grabbed my attention. I spent most of my childhood at my grandma's place. She was fond of gardening and that's where this love for flowers finds its source. It's been more than two decades and I remember those days like no time has passed at all.
The days when I used to help grandma in her favourite part of her garden; the 'Roserella', that's what she called it. The area which had most of the colourful and fragrant roses. We used to spend our mornings there and I used to watch her cutting plants, watering them and trimming stems for hours.
Now whenever I think of those times, I can only imagine how many bouquets could have been created out of those large bushes. I was totally enchanted then and continue to be enchanted now by the beauty and the fragrance of a rose.
Last week I visited grandma again. Since she is in her 80's, taking care of the garden has become a little tough. So I took charge of the cleaning and making it the way it used to be once upon a time. It was more than half a day that passed and I was almost done with decking up the entire lawn.
The hours that I spent in there, were the most beautiful ones in a very long time. I placed her chair near her favourite rose plants and brought her outside with her eyes closed. I made her sit there and asked to open her eyes and as soon as she did, there were hundreds of emotions visible on her face. As if someone took her back to youth and left her free.
That was the magic of nature, the place where she spent the beautiful time of her life, her garden, where she fell in love all over again and again and every time with the same person; grandpa. Her face was glowing with the memories she made in her lovely garden.
It was then, that I thanked God I visited her and also felt a little bad about how could I not think of this rejuvenation before! 🙂